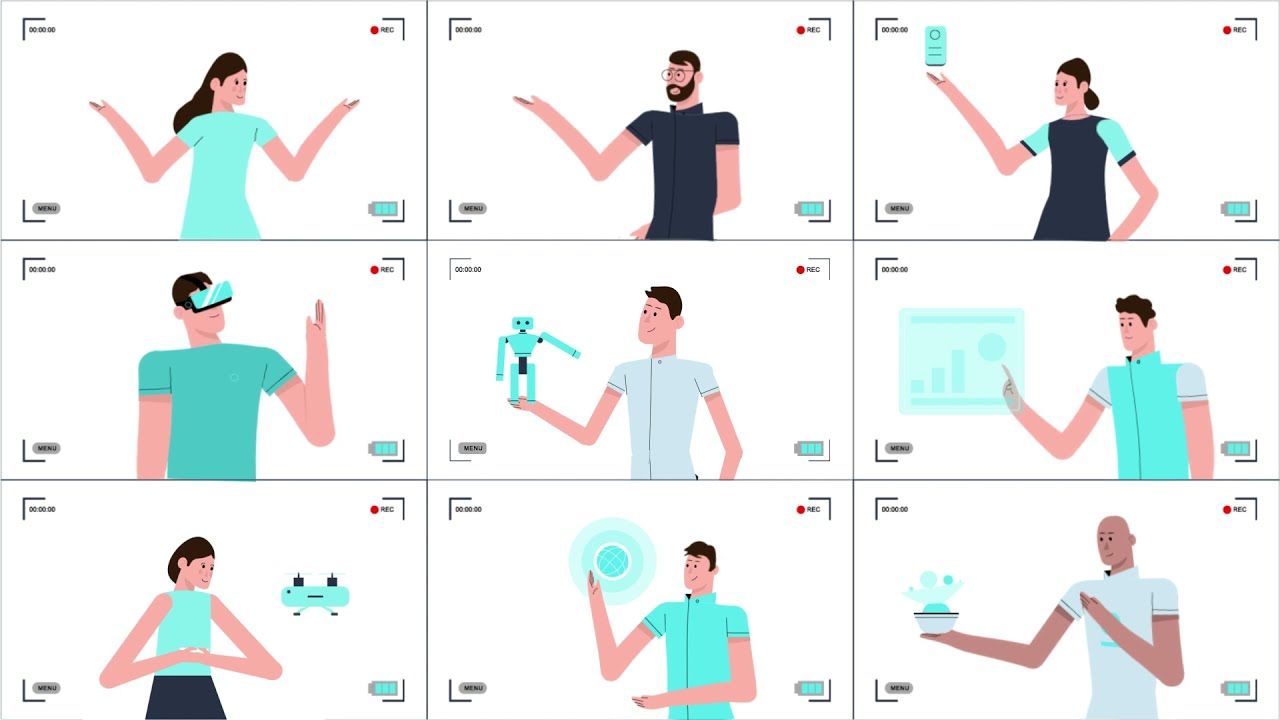 Educational Marketing: the Content you Need for your Branded Course.

So, you decided to invest in educational marketing but don't know where to start. Here are all the things you need to include in order to create a successful branded course that will carry your company's message across the audiences, and help you gain visibility.
What is your story?

It's important to share some history, how you started, the initial idea, and how it got shaped down the line. You may have had some struggles that changed your direction, a person who became key to your success. Anything that shows your human side, the pains, and the gains are relatable to any audience and will make your product or service seem more attainable from the beginning.
If you have the stories, but don't know how to put them together, just write down everything you can think of, and our experts will help you filter them and present them in a beautiful narrative.
What problem do you solve?

What is it that makes your product valuable? Your starting point can help you look at it from an objective viewpoint. Clients' reviews are also great feedback to help decide how to communicate your product to new audiences. Why is your way the best way to address the issue? What makes you stand out from the crowd? Your product might be better tested, have online support, is accompanied by a yearly warrantee or a membership.
Find the elements that make you special and don't be afraid to put them out there. The value you provide is your secret weapon.
Use Cases

Talk to a few of your most valuable clients. Ask them for their publicity material or create some suggestions for them. Get permission to use them on your course and make sure you apply all necessary logos and links for their end too. Make sure you get 2-3 different use cases to present as proof of your tried and tested product or service. Present them fairly, take up equal amounts of time for each one, and put them in fair order.
Your clients get advertised, and you get extra credibility. It's a win-win and it helps build a strong brand reputation.
Your call to action

Your audience followed you all the way into your educational marketing course, they reach the end of your marketing video, and you have got to give something back. There are many options, it all depends on what you aim to achieve. Do you want more users, reviews, and people to test your new product, new sales, or break into a new niche?
You could offer a
free trial
, a
discount
,
free membership
for a month, or a
free consultation.
You could also ask your audience to take action. Subscribe, join a list, fill out a form, try an app, send a video, send a review, tweet your product, sign a friend up…it can be anything.

Start today!

If you'd like to learn more and create an educational marketing video course for your own brand, reach out today and get a free consultation with one of our iED Academy staff members. They are all ready to walk you through the process and achieve your marketing goals by creating the content that best represents your vision.
Contact us today at
[email protected]
Watch our educational marketing video
here.
Natassa Peioglou
Platform Content & Communications Manager, iED Academy