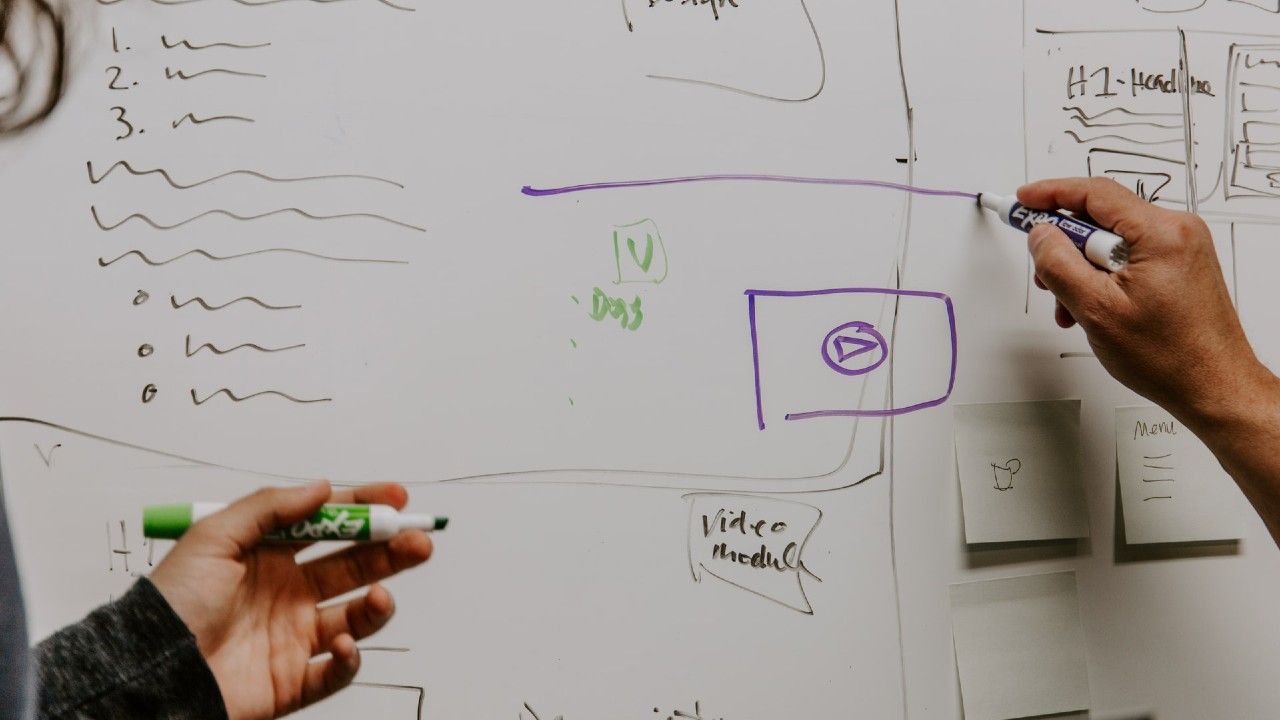 If you want to grow your business in 2021, you'll need to nail your digital marketing strategy. As of January 2021, there are over 4.66 billion active internet users globally, making up almost 60% of the global population.
You don't need to be a marketing expert to understand that there's a massive demand for digital communications. It is precisely that demand that makes digital marketing essential for almost any business nowadays.

Quite simply, consumers are replacing their local brick-and-mortar businesses with laptops and smartphones.

It is not particularly surprising then that most types of advertising are also moving to the online sphere. So, what can you do to excel in this marketing space, and what steps can you take to improve your digital marketing strategy? Read on to find out!
1. Build a Responsive Website
Remember the stat we shared in the first paragraph regarding the number of active internet users worldwide? The same source claims that an incredible 92.6% of all users use mobile devices to access the internet. If this isn't a clear sign that your business, or more precisely, your website, needs to be adapted for mobile use, we don't know what is.


Right about now, you may be thinking: "No worries, I already have a mobile platform. In fact, I was ahead of the curve and made a mobile website back in 2014." Unfortunately, things are not as simple as "having a mobile website" because the experience you can provide on the website is crucial.


Perhaps the best evidence of this can be seen in this Google research which states that 46% of people would refuse to buy from a brand again if they had an unsatisfactory mobile experience. So, not only do you need a mobile website, but you need a good one at that; otherwise, you can kiss your hopes of getting many returning customers goodbye.
2. Research the Competition
Having a better idea of what you're up against will be hugely beneficial when trying to make your business stand out from the crowd online. Being different is crucial if you want to get more clicks than your competitors, and researching them is the best way to ensure your uniqueness.


Let's say your business specializes in different types of Rubik's cubes. A simple Google search for the most popular products in this category will give you most of the information you need regarding your competition and, perhaps more importantly, their digital marketing strategies.


You'll find out which Rubik's cube-related blog content, images and search phrases are used by the other businesses in your niche. Not only that, but you'll also learn more about their online reputation and the overall service they provide.


This research will help you design a digital marketing strategy to differentiate your business online. For example, adding your business to TrustPilot will strengthen brand trust, while advertising on social media or selling a wider variety of products will help you reach a new audience.
3. Make Your Blogs the Right Length
No list of digital marketing tips would be complete without talking about blogs, so let's get right into it.


The first thing you want to think about when it comes to blogs is their length. Longer blogs that can probe the topic a bit more deeply have a higher success rate for gaining new customers than more concise posts.


Few companies take advantage of this, and most still keep their blog posts under 750 words, while the average word count of the best-ranked content is right around the 1,200-word sweet spot. In fact, you'll find that this post is around that mark as well.
4. Create an Email Campaign
If you've ever read an article about email marketing, you've probably seen the stat that says that this marketing form generates a whopping 4,400% ROI. The fact that this number gets pushed around a lot, and may even have become a bit of a cliché in digital marketing circles, doesn't make it any less true.


So, everyone and their grandma knows that you can bring in a massive return on your investment if you pursue the right email marketing strategy. Now all you have to do is set up the process. Unfortunately, this is where things get tricky.


One simple yet effective practice involves setting up automated responses.
This helps you make your customers feel more appreciated by thanking them for a purchase or newsletter subscription. Welcome emails tend to do very well in particular, having an average open rate of 82%.
5. Personalize
Getting personal with your audience is key to your aspirations in digital marketing. Email marketing, in particular, is an area where personalization can yield excellent results.


Personalization has many different forms, from offering deals based on location to suggesting similar products to ones they've already bought, or even simply using the customer's first name. The important thing is that adding a personal touch to your emails almost always gets a result.

This strategy also facilitates your attempts to differentiate your business, a technique we discussed in tip number 2. It creates an enjoyable and unique customer experience that won't go unnoticed by your customers.
6. Focus on Each Stage of the Buyer's Journey
There are three distinct stages that prospective buyers go through before making a purchase. These are awareness, consideration, and decision. The critical thing to remember here is that each phase should be approached and catered to with different content types.


Let's say that once you finish reading this post, you decide to search for a web design company in New York. Provided that New York web design companies know what they're doing in terms of digital marketing, these are the types of content you'll be directed to at each stage:


● Awareness stage — You should be getting links to the web design companies home page, providing an overview of the work they do.
● Consideration stage — You'll get links to the testimonials and portfolio pages, demonstrating their industry expertise and experience
● Decision stage — At the final stage of the journey, the companies should be helping you finalize your decision by showing you the available pricing plans and contact page.
7. Remarket
You've probably had the experience of browsing a product online only to see an ad for it on Facebook or Instagram later that day. This might seem like a spooky coincidence, but it is nothing of the sort. Remarketing (or retargeting) is a well-established marketing practice that takes advantage of 'cookies' to track your past website visits.


This is a highly effective marketing approach, evidenced by the fact that retargeted visitors are up to 43% more likely to convert. Another great thing about remarketing is that setting it up is a straightforward process.


All you need to do is set up your Google Ads account to remarket your products to users on a number of other websites, enticing them to come back and complete the purchase. Facebook also offers a similar feature called Custom Audience. If you have a Facebook Business account open for your business, this could be one of the best ways to improve your conversions through social media.


If you use the same approach to guide users through your website and direct them to the content in a timely manner, matching their stage of the buyer's journey, you're likely to achieve success.